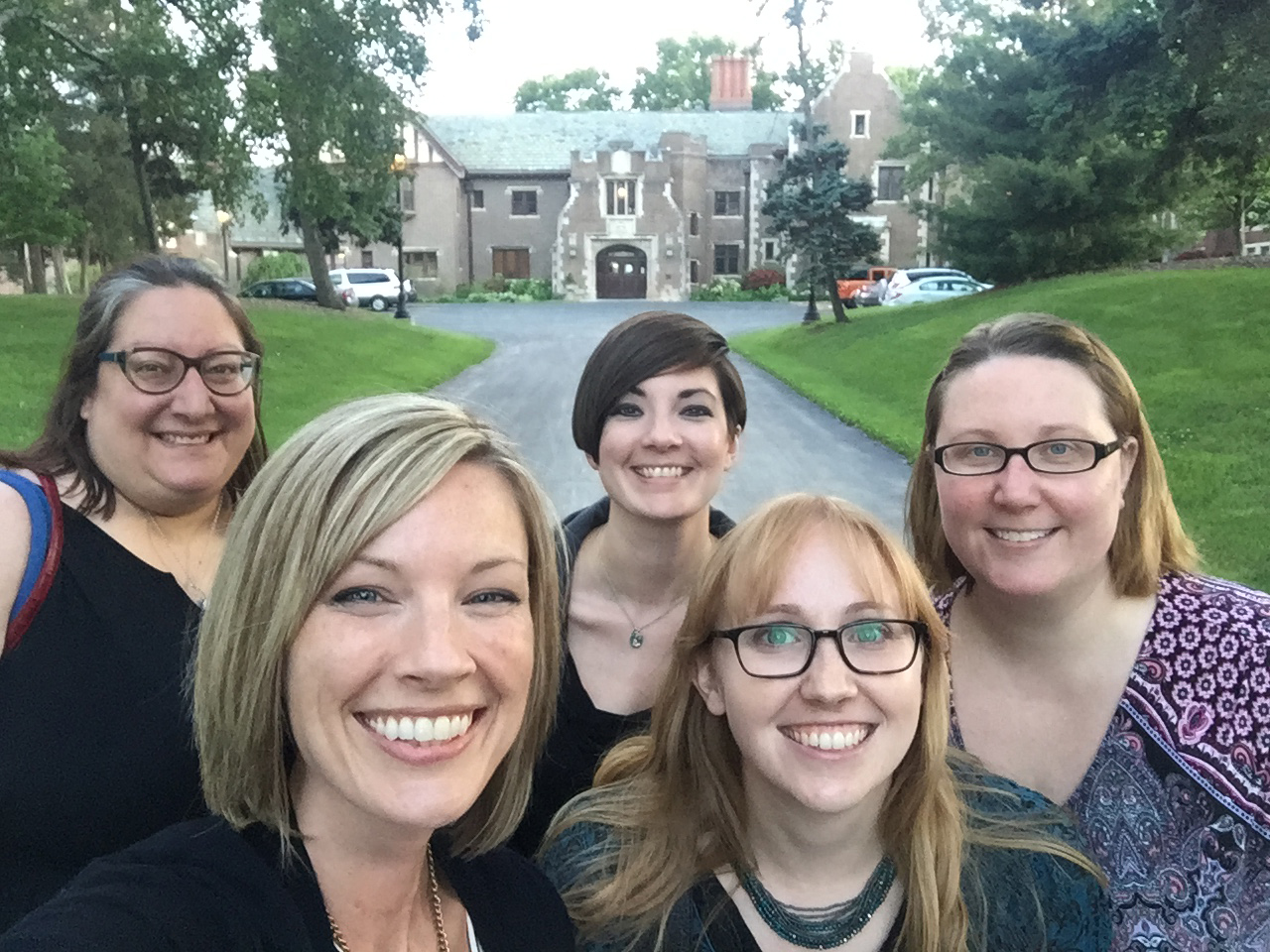 YoPro Board Members
Hilary Nelson, President
Amanda Ciolek, Board Member
Kimberly Skarr, Board Member
Description
First Folio Theatre's Young Professionals Board consists of a group of fun, professional members who enjoy promoting and attending First Folio Theatre events. The mission of the Young Professionals Board is to increase awareness of First Folio Theatre among other young professionals, creating new and lasting connections to the Arts in Chicago's western suburbs.
Requirements
Members of the First Folio Theatre Young Professionals Board are tasked with promoting, attending, and bringing new and returning guests to First Folio Theatre events. All members must reside within the state of Illinois and are required to attend the majority of our monthly board meetings, usually held at the Mayslake Mansion in Oak Brook. Officers are elected to serve two-year terms. In addition to attending all First Folio Theatre shows, members plan one large Young Professionals event and several smaller social functions each year. Members of the First Folio Theatre Young Professionals Board shall assist First Folio with the benefit of their talent and experience, in addition to the donation or raising of $500 ($100 of which must be in cash), in-kind services, or ticket sales per year.
Contact Us
Fill out the form below and we will get back to you as soon as possible!
Anything Else
Visit our Facebook page.