Boxed Suppers
Complete your First Folio Experience with custom made boxed suppers. All items are $16 each. (Available for outdoor summer performances only)
Orders will be delivered to First Folio, where you will be able to pick them up when you arrive.
Click here to order or call 630-986-8067. Orders must be placed 48 hours in advance.
Standard Market
Epicurean Selection Boxed Suppers
with your choice of
Bistro Beef – roast beef, caramelized onions, spring mix, roma tomatoes, and blue cheese spread on focaccia.
Magnificent Mile – turkey, ham, provolone, romaine lettuce, giardiniera, dijonnaise and red wine vinaigrette on baguette.
Simply Grilled – lemon grilled chicken break, roma tomatoes, lemon mayo, arugula and sliced cucumber on a croissant.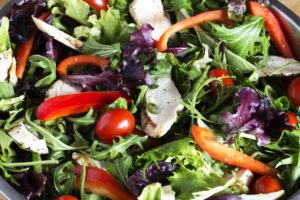 Asian Chicken Salad – grilled chicken, mixed greens, mandarin oranges, red peppers, and scallions. Topped with wontons and peanut dressing on the side.
Super Foods Salad – kale, red cabbage, savoy cabbage, arugula, spinach, carrots, Brussels sprouts, almond, and dried cranberries with a pomegranate citrus vinaigrette (contains honey).
The above come with seasonal orzo pasta salad & Chef's choice Marketmade cookie (salad will only come with the cookie).
Standard Selection Boxed Suppers
with your choice of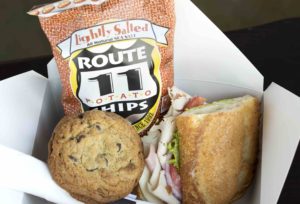 Turkey & Havarti – thinly sliced roasted turkey with Havarti cheese, lettuce, tomato, and mayonnaise.
Chipotle Chicken – chipotle grilled chicken, bacon, avocado, white cheddar, and mayonnaise.
Cuban Panini – French bread, pork loin, ham, swiss, mustard & mayo, and dill pickle.
Hummus Vegan Wrap – avocado, hummus, tomato, grated carrots, red cabbage, and wheat tortilla.
The above come with seasonal orzo pasta salad & Chef's choice Marketmade cookie.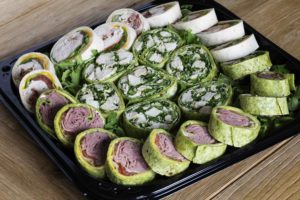 Personal Pinwheel Platter – Tortillas filled with your choice of ham & Swiss or turkey & Havarti, cut into bite sized rounds (only select one)
Gluten Free Cheese Plate – A selection of fresh goat cheese, marcona almonds, fresh fruit, gluten free crackers, and honey.
Cheese and Meat Plate – Parmigianino Reggiano & prosciutto with olives and crostini.
About Standard Market
A Chef-Driven Celebration of Food
333 East Ogden Avenue – Westmont, Illinois 60559
Standard Market is your destination for thoughtfully selected and beautifully displayed fresh and prepared foods. The chef-driven Market features departments laid out to evoke European-style open-air markets brought together under one roof, selling everything from handpicked produce to expertly butchered meats to top-quality fish and seafood. The Market also includes a complete from-scratch bakery, an in-house delicatessen, and an extensive wine and cheese collection, along with choice dairy and pantry offerings. Visit their full website.