Dining & Lodging
Below are links to First Folio's Dining Partners, all of which can help round out your trip to First Folio with great food and beverages. Please patronize those businesses who support the arts. And be sure to mention to the host/hostess that you appreciate their support of First Folio. Thank you!
Dining
Redstone American Grill
Parkers'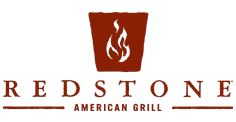 Redstone American Grill
From the moment you walk into Redstone, you know you're in for a truly special experience. Each guest is warmly greeted at the door with a genuine smile. The people here are glad to see you and it shows. As you pass the cozy fireplace and take in the view of the bustling bar, you know you've arrived. Dining at Redstone is so much more than a delicious meal; it's a memorable experience – from the carefully selected music to the first class service. Redstone features a wood-burning grill, rotisserie and an open exhibition kitchen where our signature steaks, chops, chicken and the freshest seafood available are creatively prepared. The rugged yet romantic atmosphere is perfect for any occasion, an intimate dinner, a business lunch or Sunday brunch. Adventurous and uncompromising, Redstone's attention to detail is evident in our commitment to making everything from scratch and to our relentless pursuit of total guest satisfaction.
Featuring lunch, dinner, and Sunday brunch menus, Redstone also offers Gluten-Free options.
Hours: Monday thru Thursday: 11 am – 1 am; Friday & Saturday: 11 am – 2 am; Sunday: 10 am – 10 pm
(630) 268-0313 | http://www.redstonegrill.com/restaurants/oakbrook-terrace

Parkers' Restaurant and Bar
The very best of land and sea.

Parker's unique relationship with the American Farmer & the American Fisherman means every ingredient tells a story. At Parkers' we call it gourmet comfort, as we dish up sumptuous cuisine and serve it in an atmosphere that is free of pretension and loaded with ease. Dine with us for lunch or dinner and you'll find the west side's most compelling selection of globally inspired cuisine prepared with ingredients derived from fresh American sources. A Zagat Rated establishment and a Wine Spectator Award of Excellence winner, Parkers' is a full service, restaurant and bar serving lunch, dinner, and private functions.
Parkers' is housed in a transformed New England-style freestanding building on Highland Avenue at 31st, just 1.5 miles west of First Folio Theatre, in Downers Grove. The ambiance reflects a relaxed, sophistication emphasizing a mosaic tiled, open kitchen adjacent to a comfortable, 150-seat dining room. The cozy, 50-seat bar and cocktail lounge area features a dramatic wood vaulted ceiling and live piano entertainment, in the evening on Friday and Saturday nights. We would be honored to have you dine with us.
Hours: Lunch – Monday thru Friday – 11:30 am – 2:30 pm
Dinner – Monday thru Thursday: 5 pm – 10 pm; Friday & Saturday: 5 pm – 10:30 pm; Sunday: 4:00 pm – 8:30 pm
(630) 960-5700 | http://parkersamerican.com