Whether one seeks a nostalgic romance with a feminist twist, swashbuckling clean fun for the family, or a subtle call to fly the pirate flag of righteous rebellion in troubled times, Captain Blood steers a sure and steady course."
★★★½ –Chicago Tribune January 25 – February 26, 2017


Unjustly sentenced to slavery on a Caribbean island, the bold Dr. Peter Blood falls in love with the lady of the plantation, the lovely Arabella Bishop. When Blood escapes and takes up the life of a pirate, it appears fate has separated them forever…or has it? Filled with sword fights and pirate battles, love and treachery, and even a song or two, Captain Blood is a pirate adventure perfect for the whole crew!
RUN TIME: 2 Hours, including 1 intermission
Rice's scripts are filled with "sly wit and plenty of heart"
Chicago Tribune

His works are "eccentrically entertaining"
Sun-Times News Group
and "clever and endearing."
Chicago Daily Herald
Directed by Janice L. Blixt
Adapted for the Stage by David Rice*°, Dramatists Guild
Scenic Design: Angela Weber Miller°, USA
Original Music and Sound Design: Christopher Kriz°, USA
Stage Combat Design: Nick Sandys*°
Lighting Design: Greg Freeman
Projections Design: Erin Pleake
Costume Design: Alexa Weinzerl
Properties Design: Scott Leaton
Stage Manager: Amy Creuziger
Asst. Stage Manager: Sarah West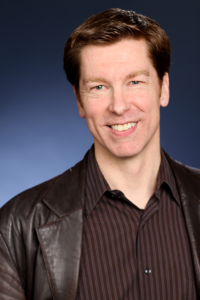 Featuring NICK SANDYS as Captain Blood!
And HEATHER CHRISLER as Arabella Bishop
With
Aaron Christensen*
Barbara Charlene
Austin England
Christopher W. Jones
Sam Krey
Kevin McKillip*°
Jennifer Mohr
Almanya Narula
Chris Vizurraga
*Denotes a member of Actors' Equity Association, the union of professional actors and stage managers.
°Denotes First Folio Artistic Associate