Mission Statement
As the premier non-profit professional theater in the western suburbs, First Folio's mission is to present intimate productions of classic and contemporary works. By making our home in residence at Mayslake Peabody Estate, we create a unique theatrical experience that enriches the community.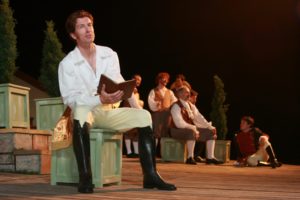 Statement of Values
We believe that theater is for everyone.
We believe that theater must reflect and amplify diverse perspectives.
We believe that equity, diversity, and inclusion make us better storytellers.
We believe in supporting the creation and development of new work.
We believe in developing the contributions and leadership of women and non-binary artists.
We believe in amplifying the voices and experiences of BIPOC (Black, Indigenous, People of Color) and LGBTQIA artists and leaders.
We believe in the necessity of an ongoing assessment of our progress as an organization.
Land Acknowledgement
First Folio Theatre acknowledges with respect that we gather on the traditional and ancestral homelands of Native nations including the Ojibwe, Ottawa, and Potawatomi.
First Folio Theatre is in residence at the Mayslake Peabody Estate, which stands on the northern border of the Indian Boundary Line, a 20-by-70-mile strip of land that stretched from Lake Michigan southwest, to the Illinois River near present-day Ottawa, Illinois. The line was a part of the 1816 Treaty of St. Louis between the U.S. government and members of the Ojibwe, Ottawa, and Potawatomi tribes, known as the Council of Three Fires.
The U.S. government viewed treaties like this as a way to acquire, own and sell the land, thereby exploiting differing concepts of ownership. Native nations, by contrast, often viewed such treaties as temporary permissions to access land in their territories.
During the early 1800s, the U.S. government shifted treaties with Native nations from peace and alliance to land cessions and removal. Generations of indigenous peoples displaced from this area now live in Kansas and Oklahoma.
We pay respect to those upon whose ancestral lands we gather and invite our artists and patrons to consider the legacies of violence, migration, settlement and displacement that brought us here today, and the stories of those who were here before us.
Thank you to the Forest Preserve District of DuPage County for information provided.
First Folio History
First Folio Theatre closed operations in March, 2023,  after 25 seasons of bringing high-quality performances of Shakespeare and other classics to the Chicagoland suburbs. During that time, the theater had grown from an annual outdoor summer show to a year-round season staged inside the Event Hall of the Mayslake Peabody Estate.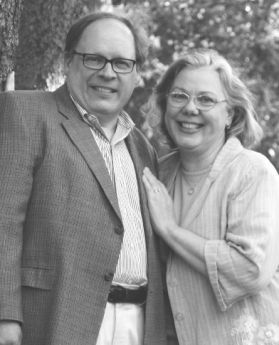 There was never any doubt that David Rice and his late wife Alison C. Vesely had the passion necessary to open and operate their own theater. After all, the lifelong Chicagoland residents met while working on a production together. By the late 90's they married, had a daughter, and were living in DuPage County. Having spent most of their adult lives working in the arts, the couple were well-versed in the ins and outs of running a small theater.
However, as they considered launching Oak-Brook based First Folio Theatre in 1996, Rice and Vesely did not know whether the community would support a not-for-profit, professional theater dedicated to bringing high-quality Shakespeare and other classics to the suburbs. They could build the organization – but would the audience and donations follow?
Always up for a challenge, the couple launched First Folio with a performance of The Tempest on a brand new, custom designed outdoor stage at the scenic Mayslake Peabody Estate Forest Preserve in the summer of 1997. For the following years, they staged an annual outdoor Shakespearean play every summer. By 2000, they increased the number of productions to two shows a season, then three shows by 2005, then four by 2007, with every season ending in a Shakespeare summer production.
Following Alison's passing in 2016, David has continued to run the theater in conjunction with First Folio's Managing Director Kate Danziger (who retired from First Folio in August 2021), Associate Artistic Director Melanie Keller, and General Manager Addoris Davis.
Their works earned 7 Jeff Awards and 42 Jeff Nominations for Excellence in Chicago Theater. The theatre also earned a listing in The Shakespeare Book of Lists as one of the "150 Great Places to See a Shakespeare Play."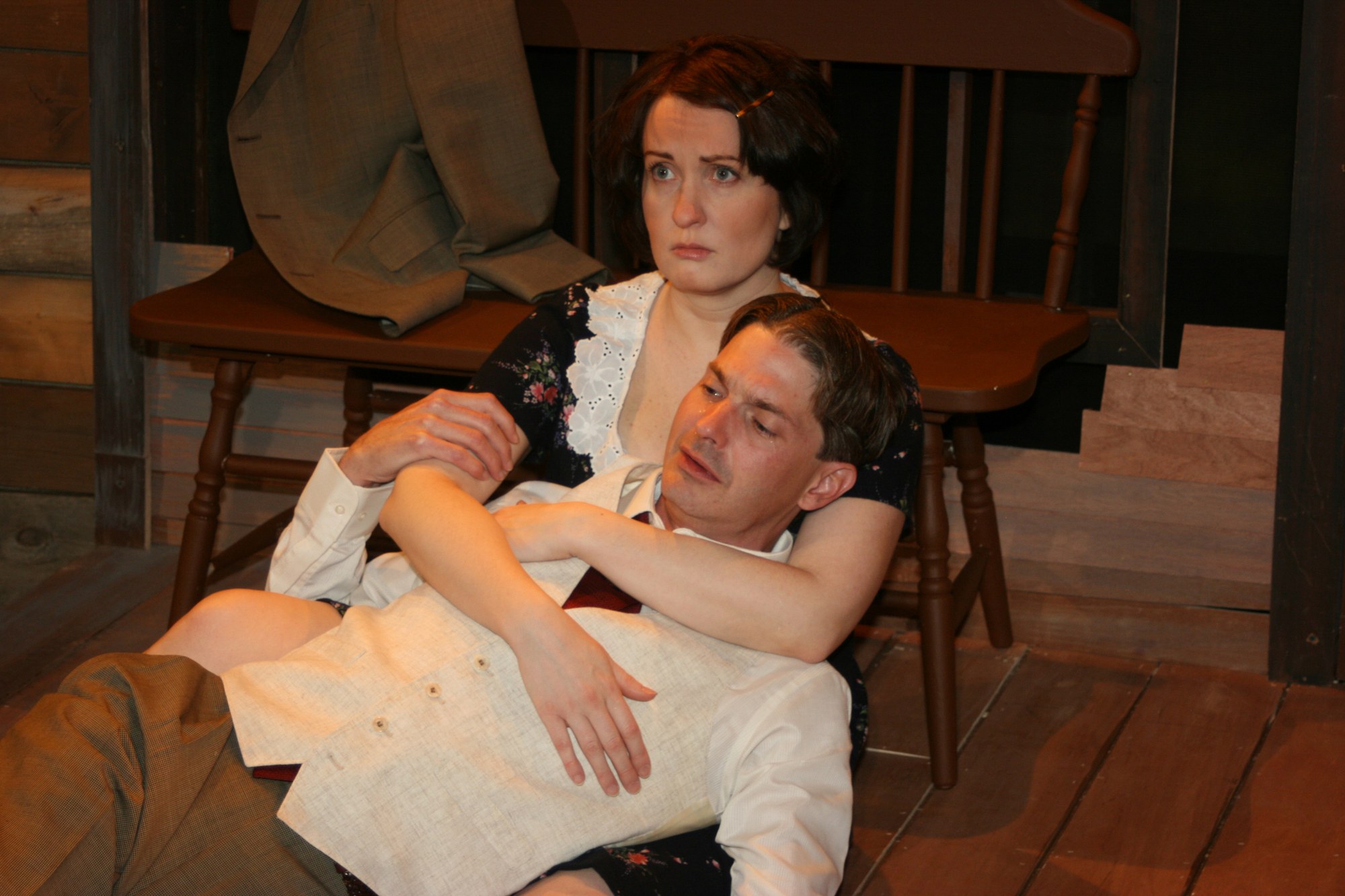 First Folio productions included fully half of the Shakespearean canon, everything from Much Ado About Nothing and A Midsummer Night's Dream to the The Merchant of Venice and The Winter's Tale, not to mention its original adaptation Cymbeline: A Musical Folk Tale, which won Jeff Awards for Original Adaptation and Original Music. Beginning in 2004, First Folio offers indoor productions at the historic Mayslake Peabody Mansion, including world premieres such as The Madness of Edgar Allan Poe and The Gravedigger, as well as stage adaptations of classic works such as The Turn of the Screw (winner of two Jeff Awards) and the Jeeves and Wooster series of stories by P.G. Wodehouse.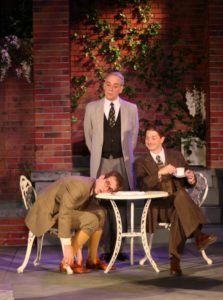 Beyond production excellence, though, is the reality that within the historic Peabody mansion, First Folio offered more than great entertainment – it offered an "experience." The theater regularly encouraged potential visitors to come to the theater and "experience it," – because history has shown that once they did, they always returned.
None of First Folio's success would have been possible without strong community support. As a professional, not-for-profit theater, First Folio was dependent on fundraising to fuel everything from the talent and sets on stage, to seats and risers for the audience.
First Folio is proud of the 80+ productions they mounted.