Adapted by David Rice
Music and Lyrics by Michael Keefe and David Rice
Shakespeare's tale of love and betrayal, illusion and reality.
"Staged with sly wit and plenty of heart…featuring ingratiating and heartfelt songs!" ★★★½ – Chicago Tribune
"First Folio offers something Navy Pier can't…
plenty of greenery, gentle breezes and the chance to stretch out on a blanket with family and friends while being transported to Shakespeare's otherworldly romance."– Chicago Tribune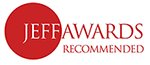 The Story
Falsely accused of betraying her lover, Imogen must flee to the hills to escape her death. With the help of the shepherd Belarius and his two sons (and disguised as a boy!), she must prove her honesty and chastity, restore her good name, and defeat her evil stepmother. This wondrous Shakespearean folk tale has been moved to Appalachia and set to music in First Folio's new production of this timeless story.