A streaming video production
Originally produced in 2013 at the Mayslake Peabody Estate, Oak Brook, Illinois.
Winner of the 2013 Joseph Jefferson Awards for Best Adaptation and Original Music.
Adapted by David Rice
Music and Lyrics by Michael Keefe and David Rice
Directed by Michael Goldberg
Music Direction by Michael Keefe
First Folio is proud to offer the streaming video of our summer 2013 production, filmed on the outdoor stage before a live audience.
June 3-14 ONLY
Tickets are only $20 each.
Choose any performance and you'll be able to
watch CYMBELINE any time between June 3-14.
After you purchase your tickets, you'll be sent a link and password for viewing.
"Staged with sly wit and plenty of heart…featuring ingratiating and heartfelt songs!" ★★★½ – Chicago Tribune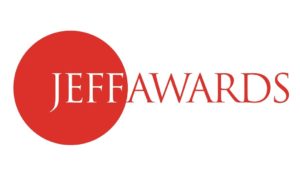 The Story
Falsely accused of betraying her lover, Imogen must flee to the hills to escape her death. With the help of the shepherd Morgan and his two sons, Imogen must prove her honesty and chastity, restore her good name, and defeat her evil stepmother…all while disguised as a boy! This wondrous Shakespearean folk tale has been moved to Civil War Appalachia and set to music in First Folio's original production of this timeless romance.
Full Credits
Scenic Designer – Angela Weber Miller°
Lighting Designer – Michael McNamara°, USA
Sound Designer – Christopher Kriz°, USA
Costume Designer – Rachel Lambert°
Properties Designer – Tracie Duncan
Dialect Coach – Jason K. Martin
Stage Manager – Kate Danziger°, AEA
Asst. Stage Managers – Jamie K. Fuller and Katie Fecht
Cast
(In Order of Appearance)
Morgan Ronald Keaton*
Cadmus  Ryan Czerwonko
Polydore Tyler Rich
Queen Lia Mortensen*
Posthumus  Matthew Keffer
Imogen  Kate McDermott
King Cymbeline  John Milewski
Pisania Skyler Schrempp°
Cloten  Andrew Behling
Cloten's Servant  Michael Ferraro
Philario  Tyler Thompson
Iachimo  James Earl Jones II*
Cornelia, the Wise Woman  Victoria Blade
Helene  Kelly Elizabeth Baskin
Messenger Andrew Coil
General Lucius  Robert Tobin
Gabriel James Earl Jones II*
Angels Andrew Behling, Ryan Czerwonko, Michael Ferraro, Tyler Thompson
Gaoler Andrew Coil
Valeria, a Soothsayer Kate LoConti
Ensemble/Musicians  Kelly Elizabeth Baskin, Andrew Behling, Victoria Blade, Andrew Coil, Lauren Demerath, Michael Ferraro, Royen Kent, Kate LoConti, Kate McDermott, John Milewski, Tyler Thompson
° Denotes First Folio Artistic Associate
*Denotes a member of Actors' Equity Association, the union of professional actors and stage managers.
Have a group or class you'd like to share CYMBELINE with?
We offer a discount if you purchase multiple tickets! For groups, we take one payment from the group leader, who will be sent the link to be distributed to their group. Group members do not need to view the stream at the same time:  individuals can watch any time through June 14 that works for them. Call our box office at 630-986-8067 for group pricing or email us at firstfolio@firstfolio.org
Located outside the United States?
As long as you can purchase tickets on our site and watch videos on Vimeo, you'll be able to enjoy CYMBELINE.