February 9 through July 15
Curated by Melanie Keller
Original Music by Christopher Kriz
Streaming Online for FREE!
New videos added each month.
Appropriate for Age 2+
First Folio Artistic Associates Diana Coates and Michael Goldberg will help you read your children to sleep. Each month, we will post two new bedtime tales chosen specifically with your little ones in mind. Diana Coates, whose work has been seen onstage throughout the country, will be reading selections from some of her own favorite bedtime stories. Michael Goldberg will pick up where he left off in December, reading tales of Uncle Wiggily, the Gentleman Rabbit created by Howard R. Garis early in the 20th century.
This series is made possible through the generosity of David and Suzanne Arch.
All videos will be posted on the First Folio YouTube channel. Be sure to click "SUBSCRIBE" so you'll see all of the videos as they are released.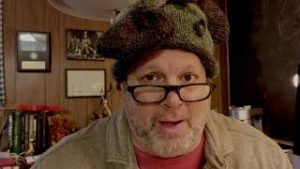 AND DON'T FORGET OUR STORYTELLERS SERIES!