A World Premiere
by Joseph Zettelmaier
Directed by Hayley Rice
October 4 – November 5, 2017
ADVISORY: THIS SHOW CONTAINS ADULT CONTENT AND STRONG LANGUAGE
From the playwright who wrote The Gravedigger and Dr. Seward's Dracula, comes the final installment of his classic horror trilogy, a werewolf tale straight out of history.
A werewolf tale of France…based on real events.
In the 18th Century French countryside, a mysterious wild-animal is ravaging the livestock and the citizenry, leaving behind a trail of blood and death. No one has seen it, but they have seen the gory results of its savage attacks and suspect that it's a Loup-Garou, the savage werewolf of French legend. When Louis XVI puts a bounty on the animal, the mystery and horror only deepen.
"Zettelmaier has a gift for creating easily digested but emotionally resonant portraits of essential truth." (Chicago Tribune)
"Zettelmaier creates tantalizing stories" (Sun-Times News Group)
"Zettelmaier knows how to put a twist on familiar tales." (Daily Herald)
RUNNING TIME: 2 Hours, including intermission
Directed by Hayley Rice°
Scenic Design: Angela Weber Miller°, USA
Costume Design: Rachel Lambert°
Lighting Design: Michael McNamara°, USA
Sound Design: Christopher Kriz°, USA
Violence Design: Rachel Flesher
Properties Design: Vivian Knouse
Stage Manager: Julia Zayas-Melendez*
Assistant Stage Manager: Gillian Garrett
Assistant Violence Design: Zack Payne
Featuring Elizabeth Laidlaw* & Aaron Christensen*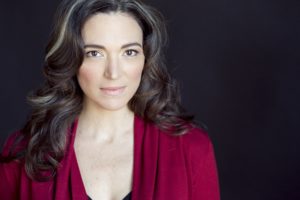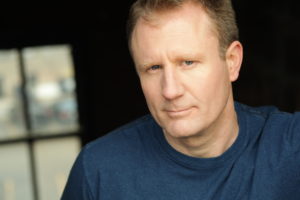 *Denotes a member of Actors' Equity Association, the Union of Professional Actors and Stage managers.
°Denotes First Folio Artistic Associate