By Jeffrey Hatcher, from the story by Henry James
Directed by Alison C. Vesely
Featuring
Nick Sandys and Melanie Keller
On the lonely moors of England, anything can happen.
"A triumph! Deliciously disturbing!" ★★★★– Chicago Sun-Times
"In co-stars Melanie Keller and Nick Sandys, Vesely has actors capable of exquisite subtlety and enormous power. Their performances make for a nicely nuanced, sometimes humorous and altogether suspenseful production that contains moments so tense it seemed as if the entire audience was holding its breath."★★★★–Daily Herald
"First Folio's staging finds a wonderful seam of sharp sardonic wit underneath the thinly veiled hysteria…First Folio regulars Keller and Sandys are in terrific synch." ★★★– Chicago Tribune
"Enchanting, powerful theater…Melanie Keller is astonishing." – Around the Town Chicago
"Intimate and sinister…Nick Sandys is superb!." – Chicagoland Theater
"Frightening…eerie…will keep you guessing!." – ChicagoCritic.com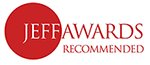 The Story
A young governess journeys to a lonely English manor house to care for two recently orphaned children. As the story unfolds, however, she begins to see the specters of the former governess and her lover haunting the children. As the governess strives to stop the fiends from taking the children away, one frightening question tortures the would-be heroine: Are the ghosts real, or merely a product of her own fevered imagination?