By William Shakespeare
Directed by Alison C. Vesely
Asst. Directed/Adapted by Hayley Rice
Previews July 8, 9, 10
July 11 – August 9
Shakespeare's fable of jealousy, love, and the price of both.
---
"First Folio has a first-rate Leontes in Kevin McKillip! " ★★★ – Chicago Tribune
"Nothing less than fantastic! " ★★★★ – Chicago Stage Standard
"Hot-blooded, fast-paced…tightly packed with terrific, inspired performers! "
Highly Recommended – Chicago Reader
"There is no better way to see Shakespeare " ★★★★ – Around the Town Chicago
---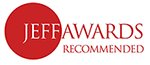 The Story
What is the price of jealousy? For King Leontes of Sicily it is the death of his wife and the banishment of his daughter into distant Bohemia. This tale of faith and redemption, of holding on and letting go, is a reminder of the cost of love and the value of trust.
Featuring Lexi Ailoto, Melissa Carlson, Diana Coates, Ryan Czerwonko, Chris Grella, Kyle Haden, Derek Jeck, Joe Matayas, Kevin McKilip, Michael Joseph Mitchell, Chelsea Rolfes, Kevin Theis, Anna Marie White