by Glen Berger
Directed by Alison C. Vesely
Previews March 27, 28, 29
March 30 ~ April 28
Would you recognize a miracle if you saw one?
"Carefully crafted…a spiritual exercise." ★★★ – Chicago Tribune
"A brilliant journey through time and life." – ChicagoCritic.com
"There is something innately compelling in this tale of an unlikely discoverer of a secret thread who is instinctively moved to pull it and pursue the consequent unraveling." – New York Times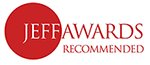 The Story
A Dutch librarian opens a book returned 113 years overdue, she finds a ticket for a Chinese laundry in London. Her curiosity compels her to redeem the ticket for a pair of abandoned trousers…which contains another clue that leads her around the world and into surprising revelations of a long-forgotten past, where she ultimately discovers what can only be described as a miracle.