Chicago Premiere
By Wendy MacLeod
January 24 – February 25, 2018
RUN TIME: 2 hours, with one intermission
"Purely delightful!"
"A crackerjack cast…with gusto and heart!"
★ ★ ★   Chicago Tribune
Featuring Artistic Associates Lydia Berger Gray, Melanie Keller, and Joe Foust, with Amy Montgomery, Hayley Burgess, and Chris Vizurraga
When your best friend is dating a serial killer…do you tell her if she seems happy?
Thelma and Louise meets The First Wives Club in this biting comedy. Divorcées Mary, Jo, and Liz are best friends, always looking out for each other. So when Mary and Jo start to suspect that Liz's new boyfriend is a serial killer, they begin an investigation to prove it to her and save her life. But when they bring in Liz's teenage daughter Amanda into it, along with her spaced-out boyfriend Trenner, things go from humorously tricky to hilariously complex.
Wendy MacLeod is the author of The House of Yes (Miramax Films starring Parker Posey) as well as Schoolgirl Figure (world premiere at The Goodman) and Things Being What They Are (Steppenwolf).
"Pitch-perfect…a comedy romp!" (Boston Stages)
"The laughs come fast and furious…modern, lively, and loads of fun!" (Boston Globe)
Directed by Janice L. Blixt
Scenic Design: Angela Weber Miller°, USA
Costume Design: Rachel Lambert°
Lighting Design: Michael McNamara°, USA
Sound Design: Christopher Kriz°, USA
Violence & Intimacy Design: Rachel Flesher
Properties Design: Wendy Huber°
Stage Manager: Amy Creuziger°*
Production Assistant: Sarah West
Projections Design: John "Smooch" Medina
Featuring Lydia Berger-Gray°*, Melanie Keller°*,  Amy Montgomery*, Joe Foust°*, Hayley Burgess, and Chris Vizurraga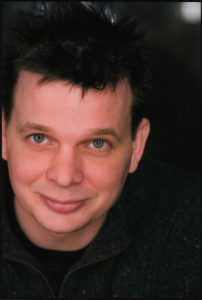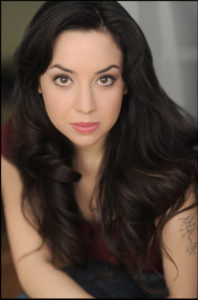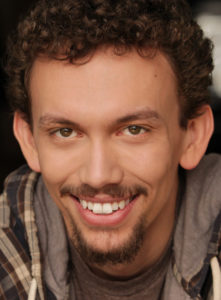 *Denotes a member of Actors' Equity Association, the Union of Professional Actors and Stage managers.
°Denotes First Folio Artistic Associate