Work With Us
First Folio is an Equity theater located in Oak Brook, Illinois, currently in its 25th year of operations. It produces 3 mainstage shows a year and 1-2 dark night shows, all in their performance space located inside Mayslake Hall on the grounds of the Mayslake Peabody Estate Forest Preserve. The theater's focus is on new works with a literary basis.
STATEMENT OF VALUES
We believe that theater is for everyone.
We believe that theater must reflect and amplify diverse perspectives.
We believe that equity, diversity, and inclusion make us better storytellers.
We believe in supporting the creation and development of new work.
We believe in developing the contributions and leadership of female-identifying and non-binary artists.
We believe in amplifying the voices and experiences of BIPOC (Black, Indigenous, People of Color) and LGBTQIA artists and leaders.
We believe in the necessity of an ongoing assessment of our progress as an organization.
JOB OPENINGS
First Folio has no job openings at this time.
SEASON GENERAL AUDITIONS HAVE CONCLUDED
Actors we wish to see for callbacks will be notified.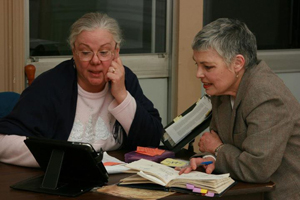 PLAYWRIGHTS
First Folio is in its final season and will not be accepting any more submissions.