Work With Us
FULL-TIME GENERAL MANAGER
GENERAL SUMMARY: This position incorporates aspects of both an office manager and a production manager. Duties include the creation, implementation, and overseeing of a COVID Safety Compliance plan for First Folio Theatre for the 2021-2022 season; Working with the management team, technical crew, and designers to make sure the technical elements of all productions are completed safely, on time, and on budget; overseeing the office staff and working with the bookkeeper to track and organize all company expenditures; working with the Executive Director on the completion of grant proposals (the Executive Director has the primary responsibility).
First Folio is an Equity theater located in Oak Brook, Illinois, currently in its 25th year of operations. It produces 3 mainstage shows a year and 1-2 dark night shows, all in their performance space located inside Mayslake Hall on the grounds of the Mayslake Peabody Estate Forest Preserve. The theater's focus is on new works with a literary basis.
STATEMENT OF VALUES
We believe that theater is for everyone.
We believe that theater must reflect and amplify diverse perspectives.
We believe that equity, diversity, and inclusion make us better storytellers.
We believe in supporting the creation and development of new work.
We believe in developing the contributions and leadership of female-identifying and non-binary artists.
We believe in amplifying the voices and experiences of BIPOC (Black, Indigenous, People of Color) and LGBTQIA artists and leaders.
We believe in the necessity of an ongoing assessment of our progress as an organization.
Location: First Folio is located in the former sanctuary of an historic mansion that once housed a Franciscan retreat center. The mansion is located in the heart of an 88-acre forest preserve in Oak Brook, just 45 minutes miles west of downtown Chicago.
PRINCIPAL DUTIES AND RESPONSIBILITIES
Create a plan to meet all COVID Safety requirements, including (but not limited to) plans for COVID testing, rehearsal procedures, and production procedures which will meet the recommendations/requirements of the State of Illinois, County of DuPage, Actors' Equity Association, and United Scenic Artists
Integrate a plan for both employee and audience safety based on these guidelines
Oversee this safety plan throughout the entire rehearsal and production process
Work with the Executive Director on the hiring of production staff
Prepare contracts for production staff, including cast members
Maintain contact information for all members of a production
Create and maintain a production schedule for each show
Organize meetings/rehearsal schedule for cast and production staff
Assist the Executive Director in creating production budgets
Monitor expenses to make sure all production departments are staying within their budgets
Work closely with Directors and designers to facilitate the decision-making process regarding set, costume, lighting and other aspects of a production and ensure these plans are within the budget of the production
Work with the Technical Director to make sure that all work is proceeding according to schedule and that deadlines will be met
Ensure decisions made regarding the set of a production are carried out safely
Keep stage and backstage areas organized
Track all employee hours to report to the Bookkeeper
Coordinate with the Bookkeeper to maintain company files (both online and physical) for all invoices, bills, and expenses related to the needs of the Bookkeeper
Monitor all deadlines for marketing and promotion
Create and help facilitate the weekly and monthly "to do" lists for the Executive Director to be sure all elements are moving ahead on schedule
Assist the Executive Director in Human Resources record keeping
Other duties as assigned
REPORTING RELATIONSHIPS
Reports to Executive Director
Work in conjunction with the Bookkeeper, Tech Directors, Show Directors, and Designers
KNOWLEDGE, SKILLS AND EXPERIENCE REQUIRED
Attention to details and organizational skills
Must be comfortable working with Excel spreadsheets and Word documents
Must be comfortable interacting with members of the production team
Previous experience as a production manager or stage manager preferred
Experience as an office manager is a plus
Must have a willingness to learn new systems
Basic knowledge of QuickBooks is a plus, but the primary responsibility for all accounting books will belong to the Bookkeeper
HOURS WORKED AND LENGTH OF EMPLOYMENT
This position is full-time and does not receive health insurance benefits
Seven paid holidays and Ten days of Paid Time-Off per year, with five days available after first six months
Position will be 37.5 hours a week with specific workdays varying depending upon production schedule; nights and weekends will be required
A portion of this job will be able to be done remotely, but a large portion of this work will be done in person at our theater location in Oak Brook.
All employees will be required to be vaccinated against COVID.
Workers must be able to carry up to 30 lbs. of materials, be able to climb stairs, and be prepared to use power tools under supervision.
WORKING CONDITIONS
Pleasant environment in an historic mansion.
FIRST FOLIO WILL PROVIDE AND PAY FOR access to online training courses to assist in learning the role of a COVID Compliance Manager
SALARY
$38,000 a year
This is an "exempt" position per federal rules.
TO APPLY
Please email your cover letter & resume to drice@firstfolio.org with subject line: General Manager Position. No calls please. First Folio Theatre is an Equal Opportunity employer which values and encourages a diverse workforce.
SEASON AUDITIONS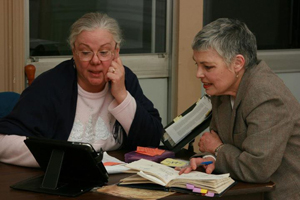 Season Auditions for 2021-2022 have closed.
For Designers, Stage Managers and Technical Directors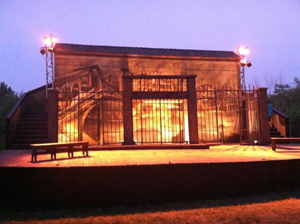 Please email your resume in a single PDF file with your name in the title as follows:
lastname, firstname.pdf
Portfolios can be a separate PDF document.
Subject line: Design (area of specialty) Application OR Stage Manager Application OR Technician application tofirstfolio@firstfolio.org
Only applications sent this way will be accepted. No phone calls please!
We post these jobs on Chicagoplays.com, offstagejobs.com and also our facebook page.
For Acting Interns
First Folio is not offering any internships for the upcoming season.
For Production Assistant Internships
First Folio is not offering any internships for the upcoming season.
Directors
Please note that we have four in-house directors amongst our Artistic Associates, so directing opportunities are limited. Please follow the above guidelines if you would like to be placed on file for future consideration, with the Subject Line: Directing Application, using the email address firstfolio@firstfolio.org.
Playwrights
First Folio is not accepting new script submissions at this time.