Work With Us
First Folio is an Equity theater located in Oak Brook, Illinois, currently in its 25th year of operations. It produces 3 mainstage shows a year and 1-2 dark night shows, all in their performance space located inside Mayslake Hall on the grounds of the Mayslake Peabody Estate Forest Preserve. The theater's focus is on new works with a literary basis.
STATEMENT OF VALUES
We believe that theater is for everyone.
We believe that theater must reflect and amplify diverse perspectives.
We believe that equity, diversity, and inclusion make us better storytellers.
We believe in supporting the creation and development of new work.
We believe in developing the contributions and leadership of female-identifying and non-binary artists.
We believe in amplifying the voices and experiences of BIPOC (Black, Indigenous, People of Color) and LGBTQIA artists and leaders.
We believe in the necessity of an ongoing assessment of our progress as an organization.
Location: First Folio is located in the former sanctuary of an historic mansion that once housed a Franciscan retreat center. The mansion is located in the heart of an 88-acre forest preserve in Oak Brook, just 45 minutes miles west of downtown Chicago.
JOB OPENINGS
There are no current job openings at this time.
SEASON AUDITIONS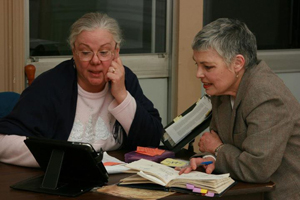 Season Auditions for 2021-2022 have closed.
For Designers, Stage Managers and Technical Directors
Please email your resume in a single PDF file with your name in the title as follows:
lastname, firstname.pdf
Portfolios can be a separate PDF document.
Subject line: Design (area of specialty) Application OR Stage Manager Application OR Technician application to firstfolio@firstfolio.org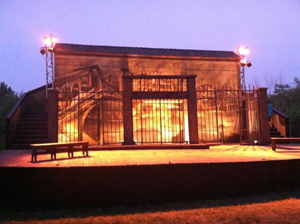 Only applications sent this way will be accepted. No phone calls please!
We post these jobs on Chicagoplays.com, offstagejobs.com and also our facebook page.
For Acting Interns
First Folio is not offering any internships for the upcoming season.
For Production Assistant Internships
First Folio is not offering any internships for the upcoming season.
Directors
Please note that we have four in-house directors amongst our Artistic Associates, so directing opportunities are limited. Please follow the above guidelines if you would like to be placed on file for future consideration, with the Subject Line: Directing Application, using the email address firstfolio@firstfolio.org.
Playwrights
First Folio is not accepting new script submissions at this time.