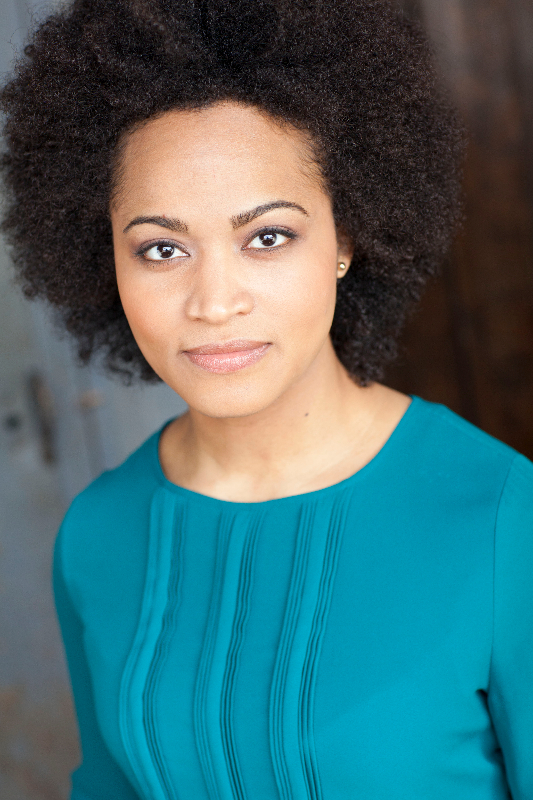 Diana Coates made her First Folio debut in 2016 as Paulina in The Winters Tale under the direction of Alison Vesely. She assistant directed The Firestorm in the Spring of 2019 and most recently played the title character in First Folio's summer production of Henry V.
Around Chicago she has been seen in Force Continuum and Natural Affection with Eclipse Theatre; Julius Caesar, Titus Andronicus, and Henry V with Babes with Blades Theatre Company; Much Ado About Nothing with Rasaka Theatre; and A Midsummer Night's Dream with Piccolo Theatre. Diana has taken part in two Mid-west premieres in which she worked closely with the playwrights including Rachel Bond's Sundown Yellow Moon with Raven Theatre and Marcus Gardley's The House That Will Not Stand with Victory Gardens.
Passionate about theatre for our youth, Diana has been seen in Lifeline Theatre's True Story of the Three Little Pigs and You Think It's Easy Being the Tooth Fairy. She's also worked with Filament Theatre in collaboration with the St. Louis Symphony Orchestra to bring Prokofiev's Cinderella to the stage. A teaching artist with Pegasus Theatre, Diana has been a part of the Young Playwrights Festival for several years working with Chicago Public School students on breathing life into their own stories.
Regionally, she has been seen with the Michigan Shakespeare Festival in The Rover, The Tempest, and Measure for Measure; DC's African Continuum Theatre Company in Blues for an Alabama Sky; and with Asolo Repertory Theatre in Sarasota, Florida in Into the Breeches and Murder on the Orient Express. Film/Television credits include Game Day (2017), season 3 of Chicago Fire and Season 4 of Chicago Med.