Adapted for the stage by Heather Chrisler
Directed by Tara Branham
We are sorry to announce that the production of Louisa May Alcott's Little Women has been officially cancelled. Ticket buyers will have the option of donating the cost of their tickets back to First Folio, after which we will provide you with a thank you letter for the donation which may be tax deductible (please check with your tax professional). This is the option which would help First Folio the most and help make it possible to weather this financial storm. Alternatively, First Folio will credit your account for the ticket price and you may apply that to a future ticket purchase.
Ticket buyers may contact First Folio by e-mail at firstfolio@firstfolio.org
You can also click here for our official statement on the COVID-19 situation.
Running time: 90 minutes, no intermission
Four young women, playing in an attic, bring to life the beloved Louisa May Alcott tale of the March sisters with all of the trials, tribulations, and triumphs that arise from helping to blaze new horizons for women in the 19th century. Come savor anew the tale of Jo, Meg, Beth, and Amy in this WORLD PREMIERE adaptation, written by First Folio Artistic Associate Heather Chrisler. This is a show destined to become a hit around the nation…and you get a chance to be the first audience to see it! We are also holding a special raffle for audience members for a vintage Madame Alexander Doll. Scroll down to learn more!
Associate Director: Jyreika Guest
Scenic Design: Angela Weber Miller°, USA
Costume Design: Rachel Lambert°
Lighting Design: Kaili Story
Sound Design: Christopher Kriz°, USA
Properties Design: Margaret Garofalo
Dramaturg: Tanuja Devi Jagernauth
Dialect Coach: Charlotte Mae Ellison
Fight Choreographer: Leslie Ann Sheppard
Stage Manager: Beth Zupec*
Asst. Stage Manager: Sophie Goddard
Featuring: Janyce Caraballo, Alys Dickerson, Jalyn Greene, and Eliza Stoughton*
*Member Actors' Equity Association  °First Folio Artistic Associate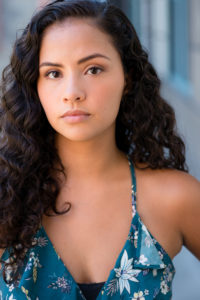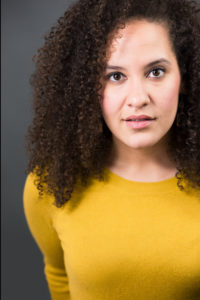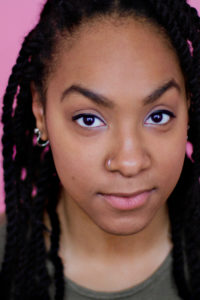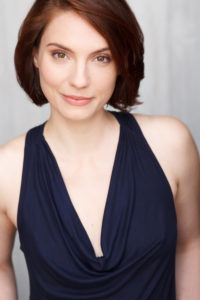 Special Raffle
First Folio is raffling off a Madame Alexander Doll from the LITTLE WOMEN collection, vintage 1983-1985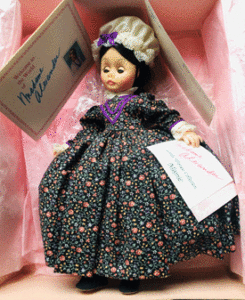 Madame Alexander Doll Marme
Stands 12″ Tall
Original tags included
Vintage 1983-1985
Tickets $1 each or six for $5.
Winning ticket will be drawn on April 13. Winner does not need to be present to win.